You can save by booking at least 30 days before arrival

You are here
Practical information
Useful Information

| | | |
| --- | --- | --- |
| Tourist Tax | Telephone | Internet |
| Post Office | Banks | Health Assistance |
| High Water | Luggage Storage | Gondola |
| Discover the Venetian dialect | Discover the cooking | By bike |
| | Murano Glass Trademark | |
Tourist Tax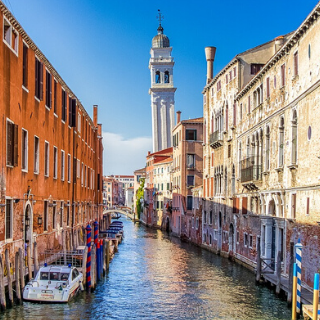 The City of Venice applies the tourist tax on tourist overnight stays. The tax is payable by all those (non-residents) who stay overnight in a hotel, hotel or non-hotel facility in the City of Venice for the first 5 consecutive days of stay. The full rate is between 1 and 5 euros per person per night, and varies according to the time of year (high season from 1st February to 31st December; low season from 1st to 31st January) and the location, type and classification of the accommodation facility.
With this small sum, you can contribute to the protection and safeguarding of Venice: the funds raised will help the city to improve the quality of the tourist offer (local public services, museums, events, hospitality ...) and to finance maintenance, use and recovery of the cultural and environmental heritage of the Venetian territory.
Children under the age of 10 and disabled people are exempt from paying the tax; while for young people between 10 and 16 years of age a reduction of 50% is recognized.
To find out in detail all the rates, reductions and exemptions provided, visit the dedicated web page of the City of Venice (in italian).
---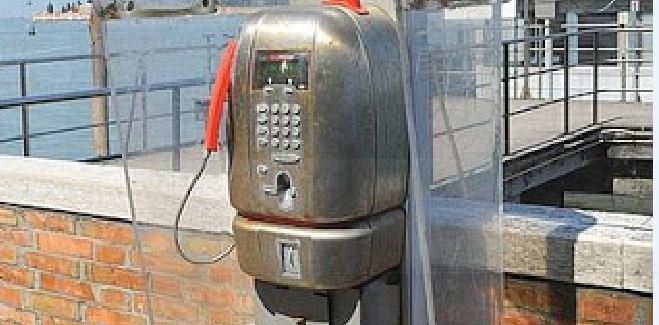 In each "sestiere"- which in Venice, is equivalent to a district - you can find public telephones. Telephone cards can be bought from the tobacconist, newsagents, post office and currency exchange offices.
To phone an Italian number you must dial "0" then the city area code: e.g. 041 – the area code for Venice, and the number – 123456.
To call an Italian number from abroad, you must dial "00" for international, "39" for Italy, then the city area code and the receiver's number – e.g. 00 39 041 123456.
To call abroad, while you are in Italy, you must dial "00," the country code, the city area code (without the "0"), and then the receiver's number. For example, 00 33 (France) and the telephone number without the "0". To make phone-calls through the international operator/Telecom Italia, you must dial "170".
---
---
---
---
---
---
---
---
---
---
---