You can save by booking at least 30 days before arrival

You are here
Public transport
PUBLIC TRANSPORT

THE ONLY CITY OF ITS KIND IN THE WORLD
Venice is similar to a fish. The only city of its kind in the world, with an historic centre surrounded by water and crossed by waterways. It is made up of canals, and smaller canals "rii", typical alley ways "calli", squares "campi," banks "fondamente," paved streets along big and small canals "salizzade", and small islands connected by bridges.
Getting about Venice means looking out for a feeling, a place, a masterpiece, an old trade, even if only to satisfy curiosity.
ACTV WATER TRANSPORT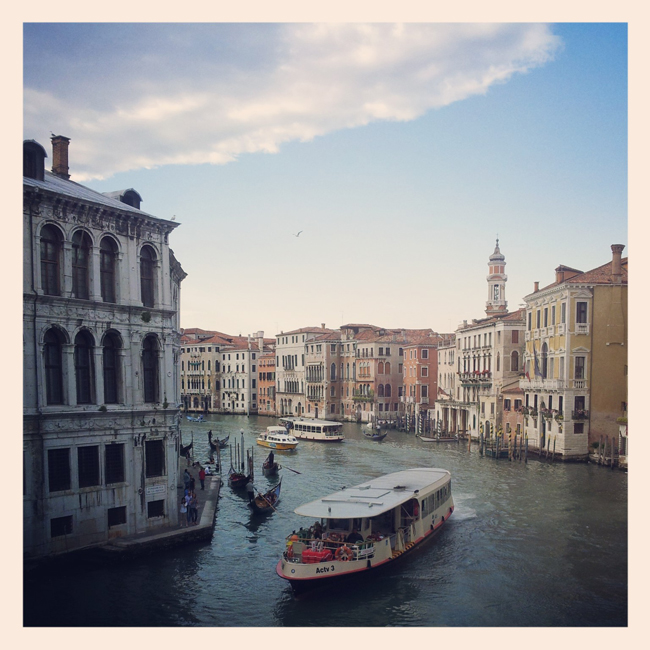 You can get about Venice on foot, or you can choose one of the 159 types of water-craft ("vaporettos," motorboats, battelli foranei which are a larger type of vaporetto used for transportation to outer islands, motor vessels or ferry ships) in the ACTV fleet. ACTV started up in far off 1881. It has a long history and guarantees transport on almost all the territory.
ACTV – a public transport company carrying 95 million passengers on the Navigation network alone. It has more than 120 floating stations (jetties) and 30 well-connected lines.
There are City Centre lines, that cross Venice mostly using the waterways of Canal Grande and the Giudecca Canal. They leave from Tronchetto or from Piazzale Roma and go as far as the Lido di Venezia (lines 1 and 2).
There are also connections around the external city lagoon perimeter. City Circle lines going as far as Murano and the Lido di Venezia (lines- 3, 4.1, 4.2, 5.1, 5.2, 6).
The Lagoon lines connect the external lagoon archipelago, like the islands of Murano, Burano, Torcello, Sant'Erasmo, S. Servolo. They arrive as far as the Mainland, the Marco Polo airport at Tessera, Treporti, Punta Sabbioni, Chioggia, Fusina, S. Guliano (lines 12, 13, 14, 19).
Seasonal Lines function during the summer, or when there are important events. These help residents or casual visitors during moments of major tourist flow.
Transport in Venice is guaranteed on a 24 hour basis. Details about Navigation times. The night service (Line N) is operational from approximately midnight to 5.00am in the morning.
You can also transport your car by Ferry-Boat, from Tronchetto to the Lido di Venezia. book online
ALILAGUNA
Alilaguna is another public transport service. It has a navigation network of five lines connecting the Marco Polo Airport terminal and the Cruise Terminal to the centre of Venice, the Lido, Murano and Punta Sabbioni.

BUS SERVICE
Venice also has a bus network. ACTV and ATVO buses leave from Piazzale Roma for the Mainland, Mestre and its city centre, the Venice Marco Polo airport, and the Treviso Canova airport. For bus times: line 15, line 45 and line 5-aerobus
ACTV has two night-time lines for Mestre. Details of times and lines N1 and N2
SUGGESTIONS

PUBLIC TRANSPORT TICKETS
Purchase tourist tickets - (1, 2, 3, and 7 days), on the Venezia Unica website, and once you have arrived in Venice, you will be able to move about freely on all the bus and navigation lines. The all-inclusive tickets include the Marco Polo transfer. Tickets bought online can be obtained from automatic ticket vending machines or from Venezia Unica Ticket Points

ROLLING VENICE
If you are between 6 and 29 years of ages, you have right to Rolling Venice, - a special card that not only gives you information about the city, but also allows you to buy a 3 day tourist ticket at a reduced rate. You also have access to a series of discounts offered by more than 200 commercial enterprises and cultural offices in Venice. You can purchase the Rolling Venice online or at Venezia Unica ticket points

MAP OF VENICE
If you want to move about the Venetian alleys on foot, you will most probably need to buy a Map of Venice. It is a detailed city map with a very useful map of the Navigation lines. You can buy it for €3,00 in any Venezia Unica Ticket Points
.