You can save by booking at least 30 days before arrival

You are here
Map of Venice
Venezia Unica Map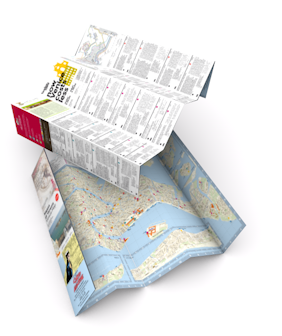 The Venezia Unica map is ideal when touring the city. Besides being pocket size, it is full of necessary information, a visitor may need during his/her stay. You can buy the map at Venezia Unica Ticket Points.

Languages: the map contains both Italian and English texts.

Sales Price: €3.00

Description:

On the front: an easy-to-understand legend states the location of main monuments, churches and essential services.

On the back: brief descriptions of the most important buildings, churches, museums and the map of navigation lines and public transport.