You can save by booking at least 30 days before arrival

You are here
SPORT
SPORT IN VENICE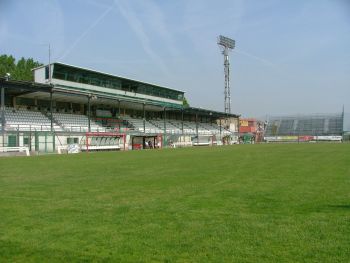 Sport in Venice is part of the history and culture of the city. At the beginning of twentieth century one of the oldest sports clubs in Italy was born - Venezia Calcio - which boasts an illustrious history in Serie A and a victory in the Italian Cup. Today the team is called Venezia F.C.and it participates in the Lega Pro championship. Venezia F.C. play their home games at the Stadio Luigi Penzo, the second-oldest stadium in the Italian professional leagues. It is located in Fondamenta Sant'Elena, a stone's throw from the lagoon, which makes it unique.
It dates back to the founding of the Reyer Venezia company in 1872. The city's basketball team played in Serie A in the 2011-2012 season and in the course of its history has won two championships. The women's team also plays at the highest level and competes in the Serie A1 national championship. Today Reyer plays home matches at the Palasport Taliercio, but at one time its home was the Scuola della Misericordia (the School of Mercy), whose chapter house was converted into sports hall which could accommodate 1500 spectators. The mythical Misericordia was used until 1976, when the team moved into the then new PalArsenale.
There also are sporting activities and facilities in Mestre. The most important sports facilities there are the Stadio Francesco Baracca, the Taliercio (where Reyer plays) and the historic multipurpose CONI in Via Olimpia, named after David Ancilotto.
SPES is the premier sports club in Mestre, founded in 1903, officially established on January 1st, 1905, and still in existence.

Tronchetto Agenzia
P.Roma Agenzia
Ferrovia
Mestre
Lido Agenzia
Sottomarina
Dolo
Coming to Venezia F.C. match also gives you the opportunity to visit the second-oldest stadium in Italy, the Pierluigi Penzo Stadium.
HOW TO GET TO THE PENZO STADIUM

Travelling to the Penzo Stadium is easy using Actv public transport services. The 1, 4.1, 4.2, 5.1, 5.2 and 6 routes all stop at Sant'Elena, which is a short walk from the stadium (see timetable).

Actv also operates special matchday services. You can find further information in the News section of the website
HOW TO GET TO "TALIERCIO"

The first team and youth sector of F.B.C. Unione Venezia Football Club train at the Centro Sportivo Taliercio in Via Ca' Vendramin in Mestre, which can be reached via Actv routes 13 and 33H.