You can save by booking at least 30 days before arrival

You are here
Extra Benefits - Concerts and Shows





Carlo Goldoni
Theater


Palazzetto Bru Zane
Centre de musique romantique
---




A theatre of 17th century origin, this is one of the oldest in Venice. Built at the behest of the noble Vendramin family, at the close of the 19th century the theatre staged the great works of the Venetian playwright Carlo Goldoni, from whom it takes its name.
Closed after World War II for safety reasons, following a long period of restoration it was re-inaugurated in 1979 with Goldoni's La Locandiera (The Innkeeper).
Today it is the home of the the Veneto Theatre Company.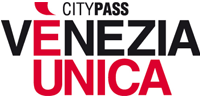 Admission:
Reduced admission for Rolling Venice holders.

---


The vocation of the Palazzetto Bru Zane – Centre de musique romantique française is to favour the rediscovery of the French musical heritage of the years 1780to 1920, and to obtain for that repertoire the international recognition it deserves. Housed in Venice, in a palazzo dating from 1695, specially restored for the purpose, the Palazzetto Bru Zane is one of the achievements of the Fondation Bru. Research and publishing, the organisation and international distribution of concerts, and support for CD recordings are the main activities of the Palazzetto Bru Zane, which opened in 2009.
In Venice, concerts are presented at various venues of great historical importance, enabling festival-goers to appreciate the interiors and the acoustics of some of the most precious and evocative buildings in this splendid city.
As well as the intimate salon of the Palazzetto Bru Zane, the Scuola Grande di San Rocco and Scuola Grande San Giovanni Evangelista, the Conservatorio di musica Benedetto Marcello will all serve as venues for festivals events.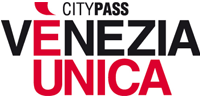 Reduced admission (20%) on concerts for Venezia Unica / Rolling Venice holders.
Special admission to the concerts for young people (under 28yrs old) : € 5,00