You can save by booking at least 30 days before arrival

You are here
Extra Benefits - Cocktail Bar and Discos




Hard Rock Cafè
Venezia


Venice Jazz
Club
---


HARD ROCK CAFE VENEZIA
Bacino Orseolo, San Marco 1192
Hours:
Restaurant: 11:00am - 11:30pm
Bar:Sun-Fri 11:00am-12:30am Sat 11:00am-1:30am
Cafe Rock Shop: 10:00am-11:00pm
American Restaurant – Cocktail Bar – Rock Shop
Hard Rock Cafe Venice is located literally behind St. Mark's Square, the main tourist attraction in the city.
The cafe, the smallest Hard Rock Cafe in Europe with only 360 sq. meters, is located in a beautiful and historic old building, with views from wide side windows from which you can admire the cities canals and about 50 parked gondolas (typical Venetian city boat), as this is the main gondola stop point for tourists.
The cafe is decorated in precious Venetian style and has a beautiful glass center feature hand made in the famous Murano glass factory.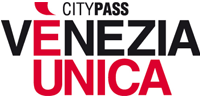 Present a Venezia Unica Voucher at our Rock Shop and receive a complimentary Hard Rock souvenir with a 30,00€ purchase.
---


VENICE JAZZ CLUB
Dorsoduro 3102, Ponte dei Pugni
Tel. (+39) 0415232056
Mobile (+39) 3401504985
Hours:
9:00 pm - 11:00 pm (closed on Tuesday and Sunday)

The only Jazz Club in Venice.
Live music not only for Jazz lovers! Everyone can enjoy the show.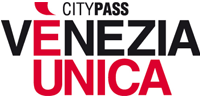 Entrance € 20,00, second drink is free for Venezia Unica / Rolling Venice holders..