You can save by booking at least 30 days before arrival

You are here
Workshops and didactic activities
Workshops and didactic activities

Nearing a children to art and making them appreciate museum visits, isn't easy. In Venice from September to June, the following museums organize and hold activities and workshops for children*:
The Civic Museums of Venice Foundation organizes "Family at the Museum" Sunday meetings, a series of interesting, playful, didactic activities for 5-12 year old children. These activities stimulate children's curiosity and involve family members with them. Museums involved are: Doge's Palace, the Correr Museum, the Ca' Rezzonico Museum dedicated to 18th century Venice, the Ca' Pesaro International Gallery of Modern Art, the Museum of Natural History, Carlo Goldoni's House and the Palazzo Mocenigo Museum.
The Venetian Museum Centre (Polo Museale Veneziano) organizes interesting meetings and creative activities for children and family members on regular dates. Government museums holding such activities are: , The National Archaeological Museum, the Museum of Oriental Art , the Palazzo Grimani Museum and Accademia Galleries
The Peggy Guggenheim Collection devised a Sunday "Kids' Day" workshop for children from the ages of 4 to 10 years. The programme uses involvement and experiments nearing children to contemporary and modern art, helping them to understand themes and techniques on works that are on show.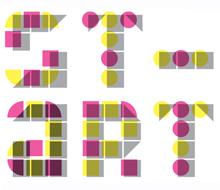 The Palazzo Grassi Museum and Punta della Dogana Museum organize enjoyable didactic activities on Saturday afternoons with St_art for everyone.

We would like to recommend also other places and activities, such as:
Attention



---
*All activities require bookings and most are held in Italian. The number of museums organizing didactic activities in other languages is increasing, e.g. The Biennale di Venezia, the Civic Museums, the Peggy Guggenheim collection, the Palazzo Grassi museum, Casa Maccchietta and Macacotour.
For more information on workshops and activities in foreign languages, please check official websites and our organized calendar activities for children.
Suggestions



---
Museums and monuments in Venice can be very crowded. To avoid long queues, try going at opening time. The best time to visit these places is in winter, at the end of October through to February (excluding carnival time).