You can save by booking at least 30 days before arrival

You are here
The Human Safety Net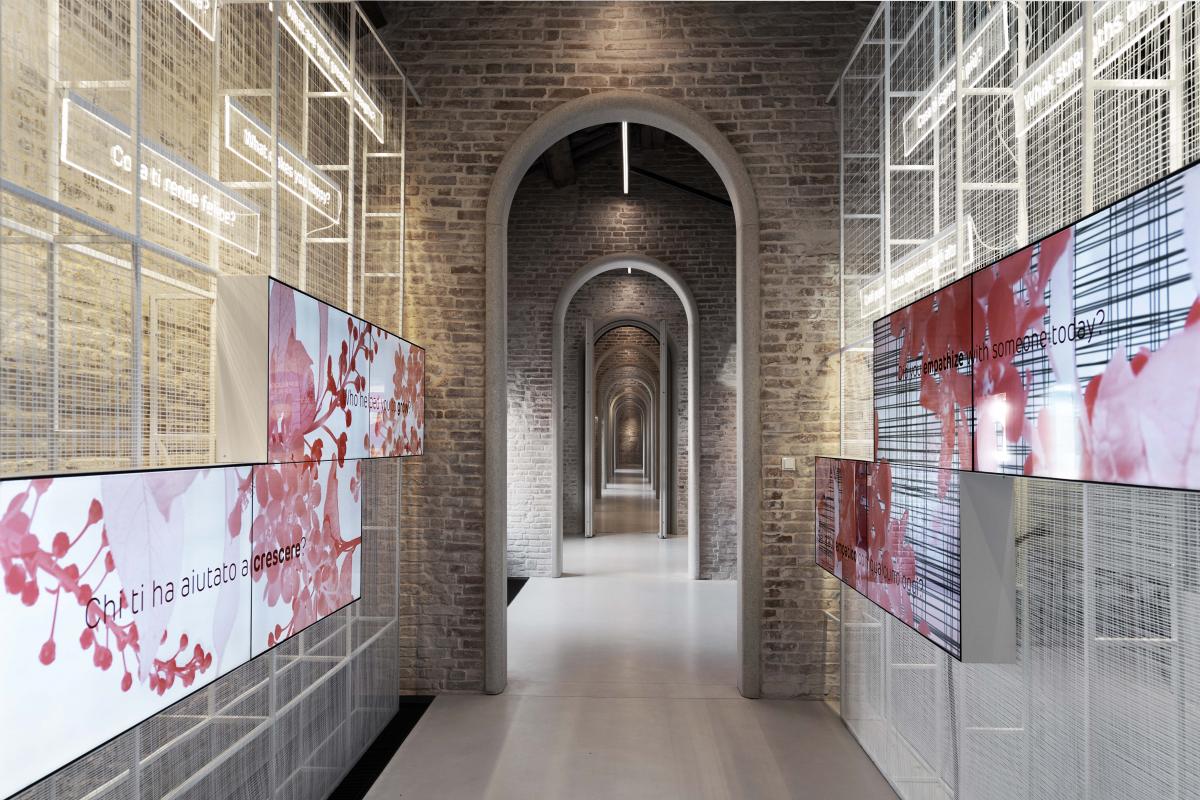 A WORLD OF POTENTIAL

Information
The Home of The Human Safety Net
Procuratie Vecchie – Piazza San Marco 105
30124 - Venice
T. +39 041 5037449
visit@thehumansafetynet.org


Information:
+39 041 5037449
visit@thehumansafetynet.org


OPENING TIME:
- EVERY DAY


- Tuesday

closed


01 Apr - 31 Oct:


h.10am – 7pm


01 Nov - 31 Mar:
h.10am – 6pm

Admission
€ 12,00 FULL
€ 9,00 REDUCED over 65
€ 7,00 REDUCED

*


€ 25,00 FAMILY

* *


FREE

* * *

Reservations are required for groups and schools:
+39 041 5037447
(Monday to Friday, 10: 00-18: 30)


visit@thehumansafetynet.org
* SPECIAL REDUCED ticket: visitors up to 26 years in possession of a valid student card, visitors aged 10 to 18, journalists without accreditation with a card valid for the current year, law enforcement officers not on duty (with document identity, accompanying employees and agents of the Generali Group, school group
* * FAMILY OFFER:ticket 2+2: Two adults and two teenagers up to 18 years
* * * FREE ENTRANCE: Children under 10, people with disabilities with 1 companion, employees and agents of the Generali Group, residents of the Municipality and the Metropolitan City of Venice (on Thursdays only), licensed tourist guides in Venice [free tickets can only be collected at the exhibition ticket-office].
ADMISSION THROUGH VENEZIA UNICA: EVERY DAY (closed on Tuesday)
By booking through Venezia Unica, it is mandatory to choose the date of the visit, based on the availability in the calendar.
01 Apr - 31 Oct: h.10am – 7pm
01 Nov - 31 Mar: h.10am – 6pm
Reservations are required for groups and schools:
+39 041 5037447 (Monday to Friday, 10: 00-18: 30)
visit@thehumansafetynet.org
BUY NOW
€ 12,00 FULL / € 9,00 REDUCED (over 65 years)
€ 7,00 REDUCED / € 25,00 FAMILY
The Home of The Human Safety Net is hosted on the third floor of Procuratie Vecchie in St. Mark's Square in Venice. A global movement of people helping people initiated by Generali, The Human Safety Net aims to unlock the potential of people living in vulnerable circumstances: families with children aged 0 to 6 years and refugees supporting their integration into their host countries through work and entrepreneurship.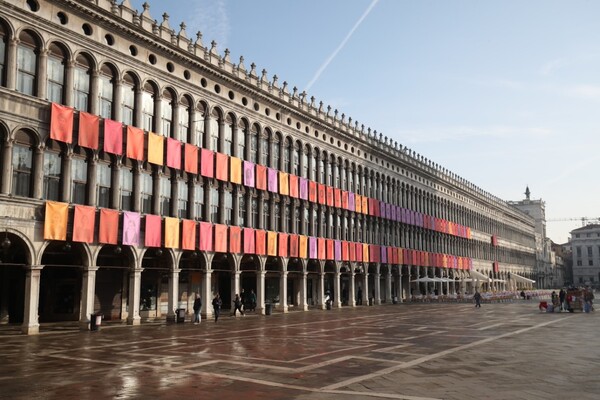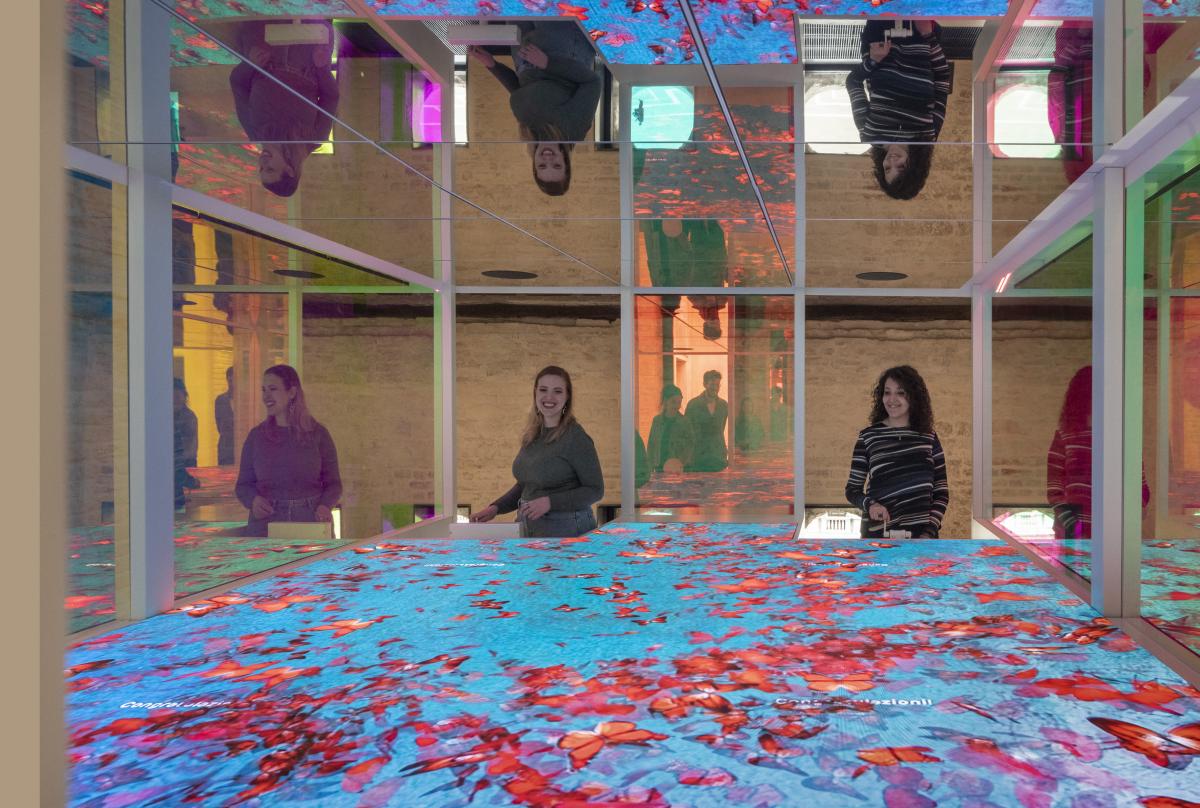 A unique and surprising interactive experience to explore your strengths and unleash your potential
The interactive Exhibition is housed on the third floor of the Procuratie Vecchie, the Home of The Human Safety Net in Venice.
Suitable for visitors of all ages and focused on personal awareness, "A World of Potential" offers visitors a fun and playful experience to understand and connect with their character strengths while also enabling them to see the best qualities in the people around them.
The Exhibition is conceived as a progression of experiences that lead visitors to discover their own potential starting from values such as creativity, perseverance, gratitude, curiosity, hope, social intelligence, and teamwork.
These concepts have been translated into 16 interactive installations, both analogue and digital, capable of engaging the most diverse audiences and generating reflection and self-analysis.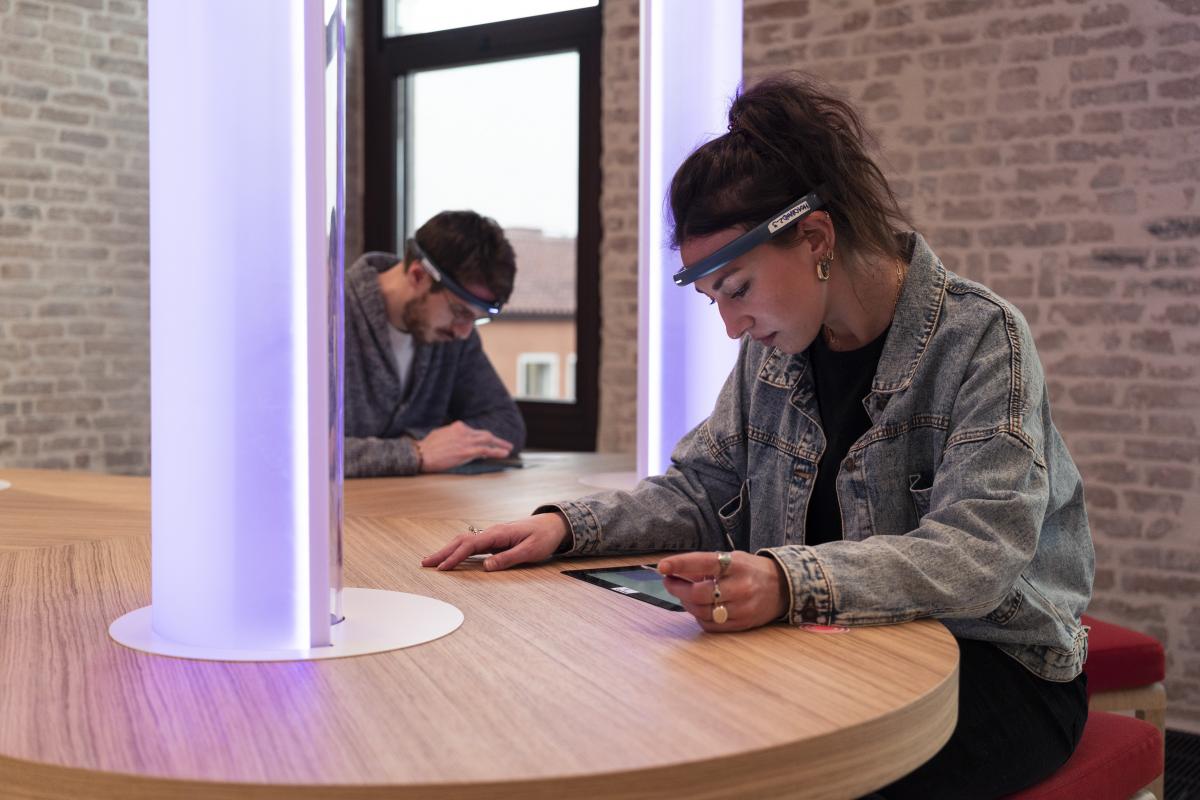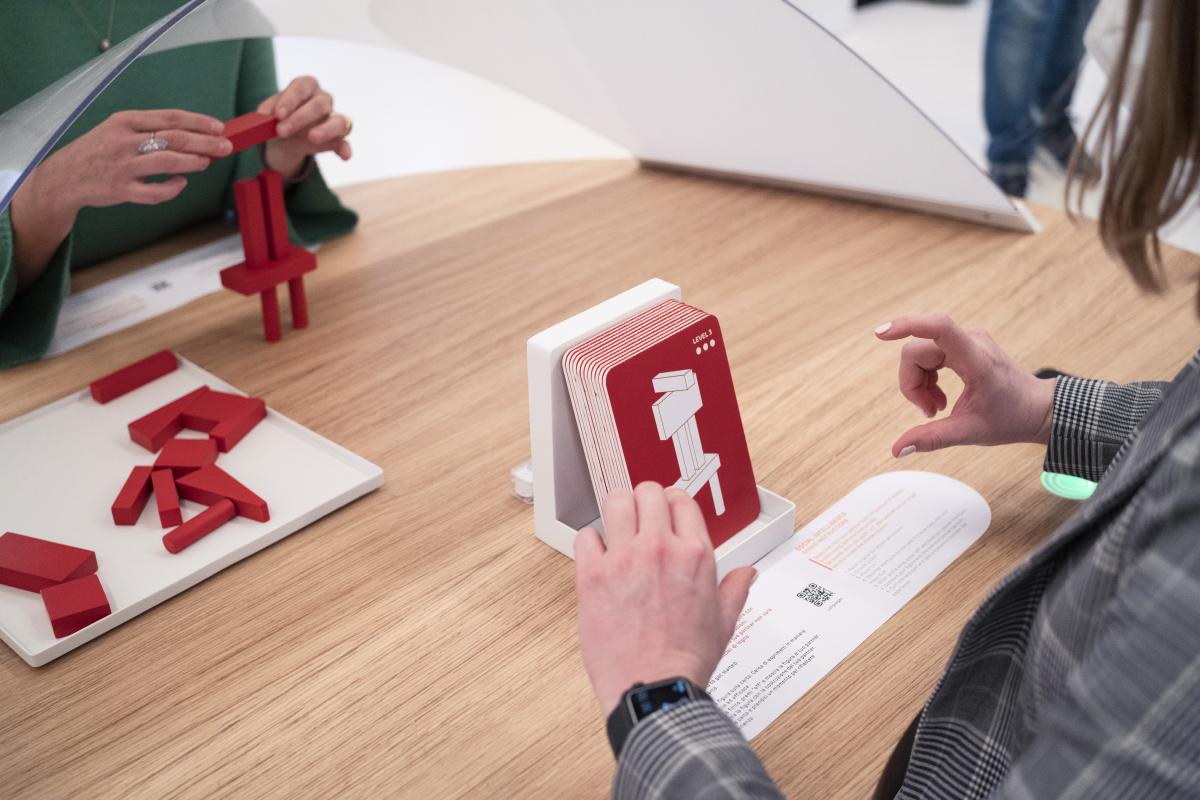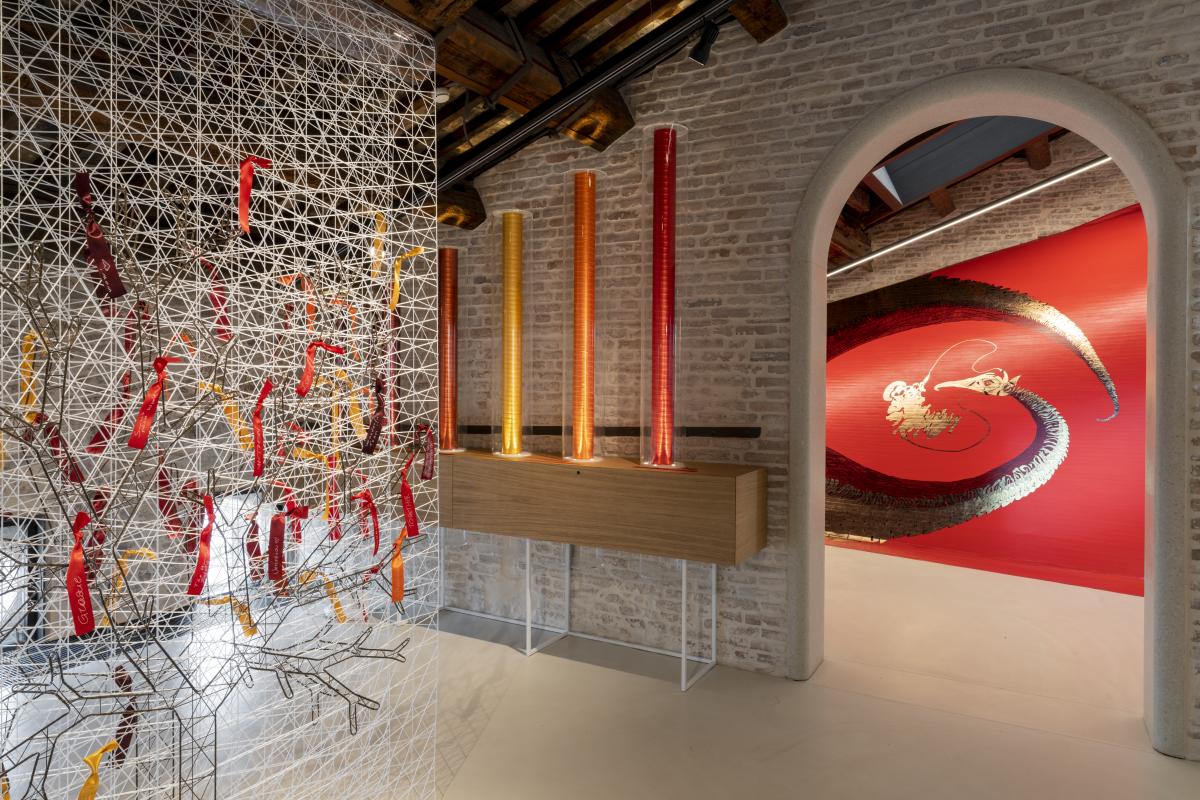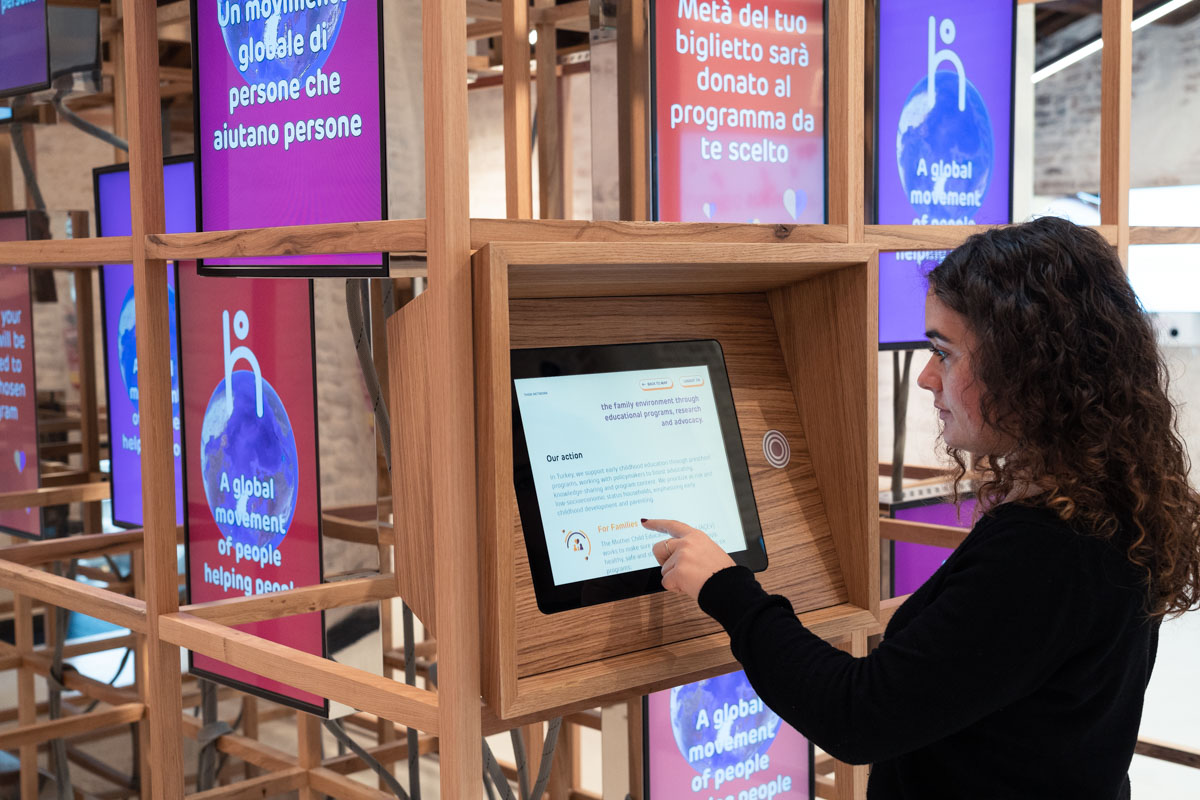 The Exhibition is curated by Orna Cohen, co-founder of Dialogue Social Enterprise (DSE), a social enterprise based out of Hamburg, Germany, which has facilitated since 1988 the social inclusion of vulnerable people through exhibitions and workshops worldwide.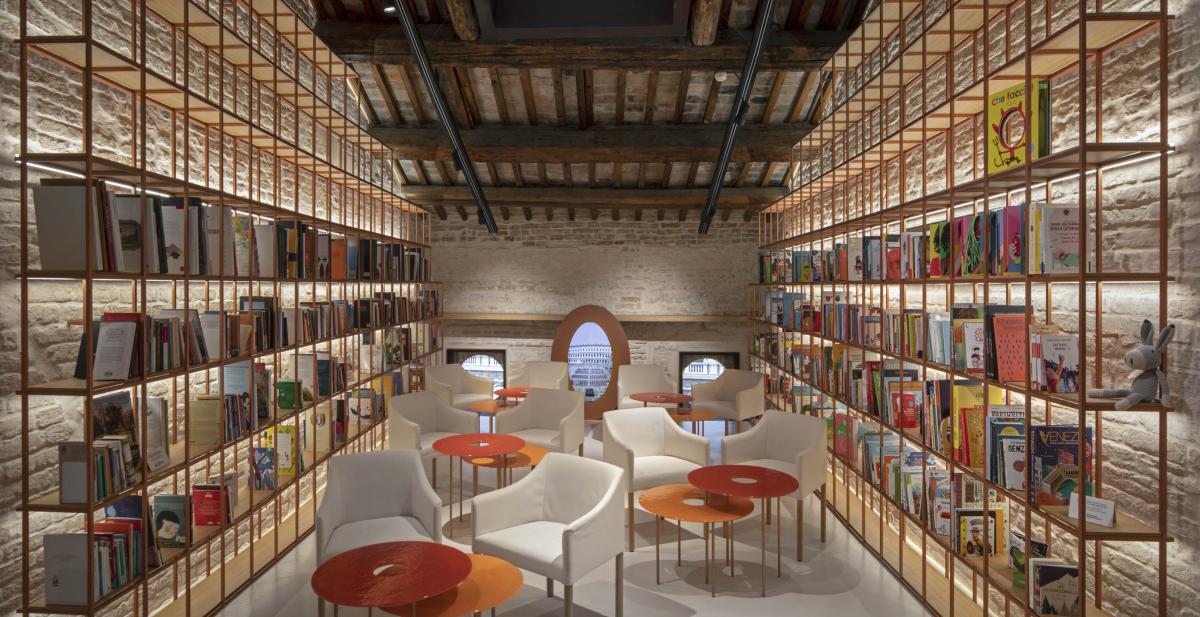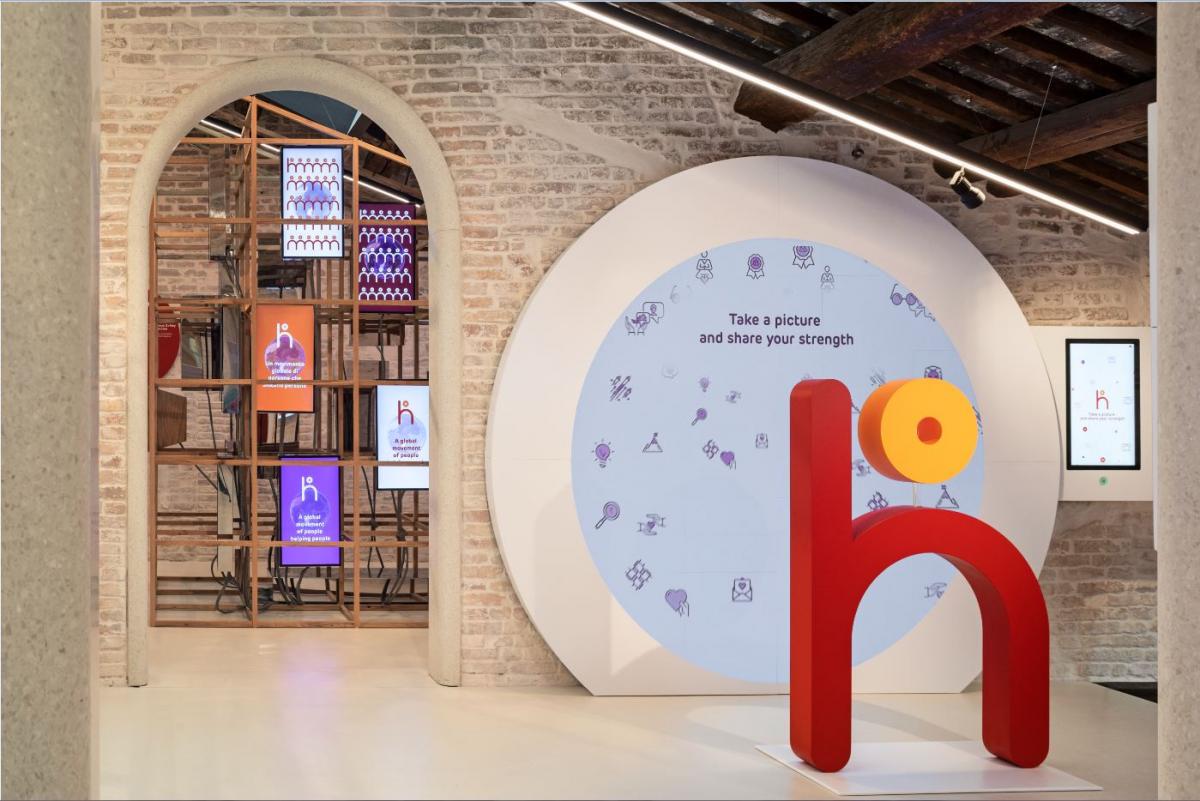 In the early 2000s, the American psychologists Martin Seligman and Christopher Peterson developed the VIA (Values in Action) method, which provides a list of 24-character strengths. VIA is universal and can be applied to all humans, anywhere in the world. It is based on the idea that character strengths are inherent to all of us and that they can be strengthened over time.
The 14 values featured in "A World of Potential" were selected with the help of experts from the Mayerson Academy, a nonprofit organization based in Cincinnati, Ohio (USA), committed to using character science to create great places to learn and work.
Visitors explore the space in a progression of experiences that increase their self-awareness and perception of the world. It is something real, which acts on the senses and memory, and gives rise to positive emotions. But it is also an experience that creates a shift from "me" to "we."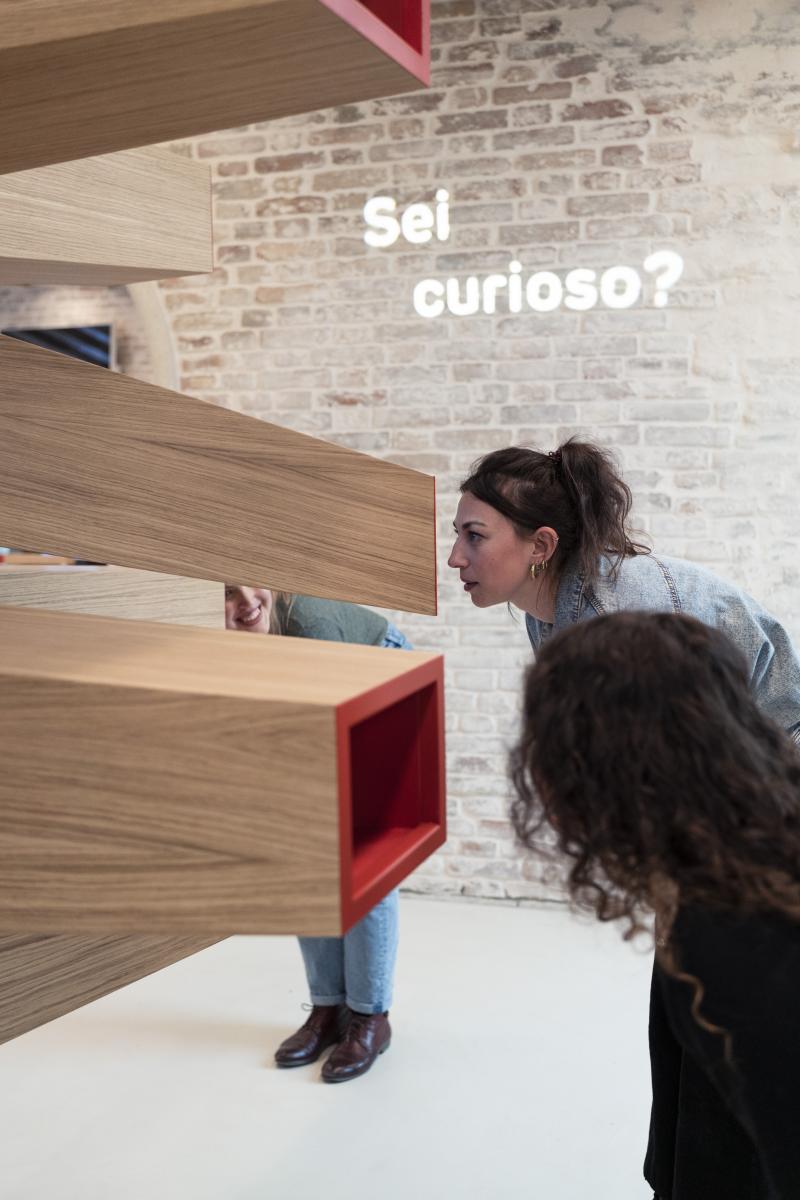 A WORLD OF POTENTIAL /
interactive Exhibition
PRICE

€ 12,00

(vat included) FULL ticket

€ 9,00

(vat

included) REDUCED ticket (over 65)

€ 7,00

(vat included) SPECIAL REDUCED ticket (visitors up to 26 years in possession of a valid student card, visitors aged 10 to 18, journalists without accreditation with a card valid for the current year, law enforcement officers not on duty (with document identity), accompanying employees and agents of the Generali Group, school group)

€ 25,00

(

vat

included

) FAMILY OFFER ticket 2+2 (Two adults and two teenagers up to 18 years)

FREE ENTRANCE Children under 10, people with disabilities with 1 companion, employees and agents of the Generali Group, residents of the Municipality and the Metropolitan City of Venice (on Thursdays only), licensed tourist guides in Venice.

[free tickets can only be collected at the exhibition ticket-office].

When: ADMISSION THROUGH VENEZIA UNICA: EVERY DAY (closed on Tuesday)
Adress:

Procuratie Vecchie – Piazza San Marco 105 / 30124 - Venice