01

SAVE UP TO 30%


02

FORGET THE QUEUE!


03

BUY YOUR CITY PASS IMMEDIATELY

You are here
CYCLING VENICE LAGOON

CYCLING VENICE LAGOON


BIKE TOURS
Information
Cycling Venice Lagoon
T. +39 347 649 0787
info@cyclingvenicelagoon.com
VENICE LIDO BIKE TOURS
Put your helmet on, turn on the lights of your bike (even in the daylight!) and be always careful!
In all our tours, we offer the highest safety standards and a guide on your side for all your needs.
All you have to do is present yourself at the start time of the tour and follow the group!
Cycling Venice Lagoon is a project created by a young team of Venetians who love bikes and the Venice Lagoon area and aims to show you a different and unusual way of discovering the Lagoon.
While riding a bike, away from the hectic and chaotic tourism traffic that is not suitable for the fragility of this place, you will be able to discover the past, the present and the future of the Lagoon, where "water" is the narrative thread!
With these tours we promote a kind of slow and sustainable tourism, that offers breathtaking views of the islands and Venice lagoon while riding an inch from the water in a really unique environment.
What's more, you can enjoy our "lectures on bike", the result of a project of a team of university researchers from IUAV University and Venice International University, that focuses on the water issues of the Lagoon (fishing, salt, etc), very suitable for curious travelers.
Bike tours will extremely surprise you and you will let you fall in love with these places. Enjoy the tour on a bike with your friends and family.
We want to guide you in this unusual view of Venice Lagoon based on sustainability: are you ready? Bring with you your curiosity and your eagerness to ride in freedom: we will do the rest!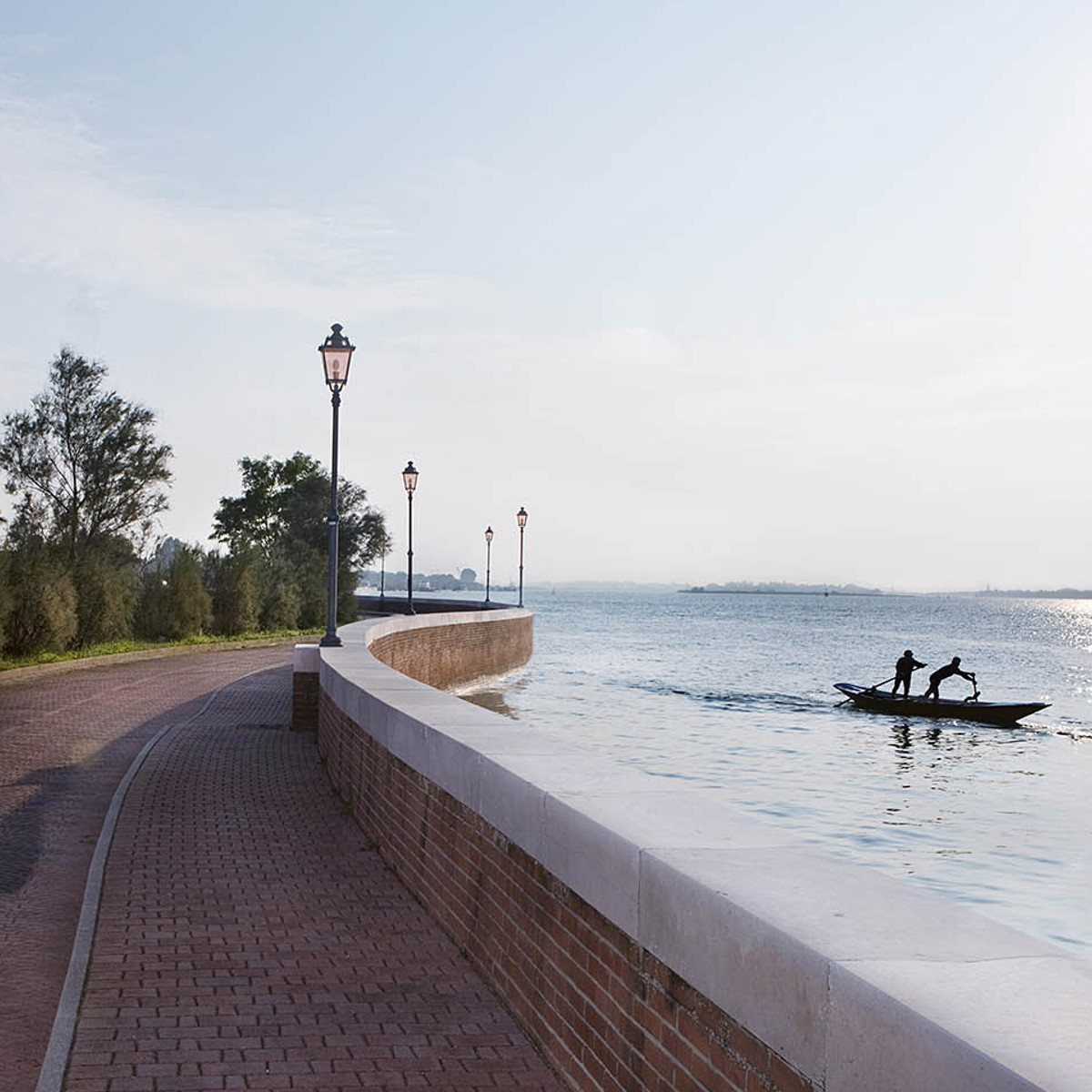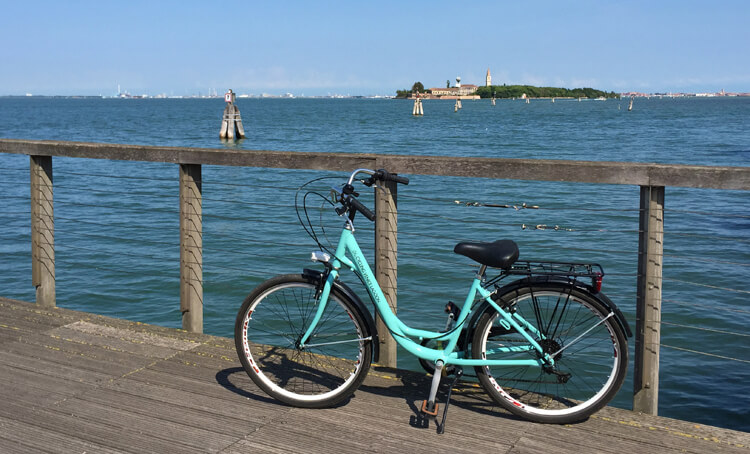 CYCLING VENICE LAGOON
Venice Lido Afternoon Ride
€ 39,00 BUY NOW


An easy excursion, an introduction to discover the island of Lido.
A tour for all the family (children from the age of 8 upwards) along the roads and seafront routes of the Lido.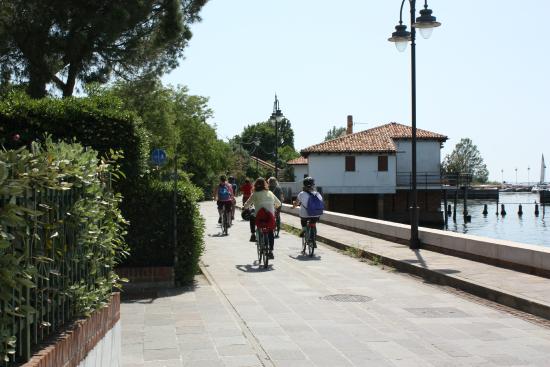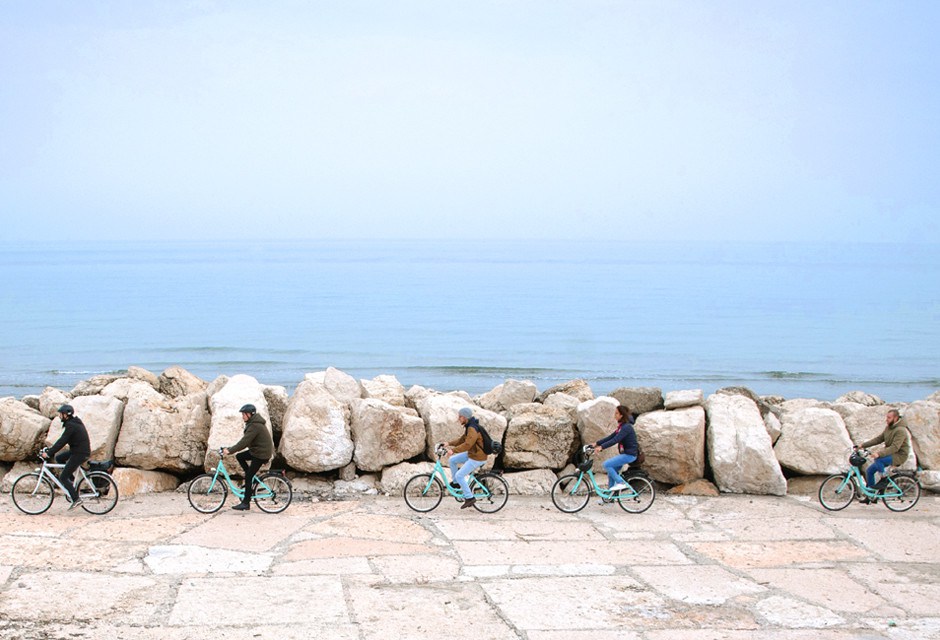 The sun setting on Saint Mark's Square is one of the most stunning views of the tour. Do not miss it out!
A non-tourist tour to get to know how beautiful is to grow up, live and work in Venice, accompanied by a local. You have 4 hours and 16 kilometres at your disposal to enjoy this experience, so… let's go!
We start early from Tronchetto, we take our bike on board of the ferry and we're off to Lido Island. Just the time to enjoy a coffee or a snack and we're there...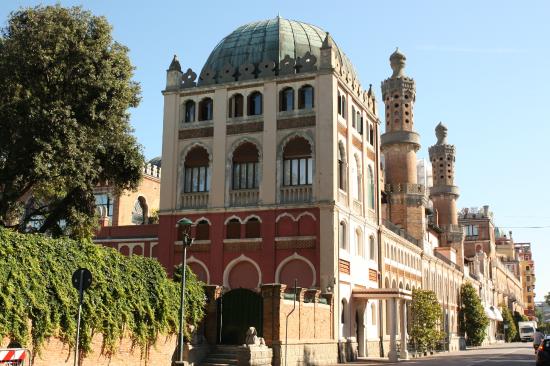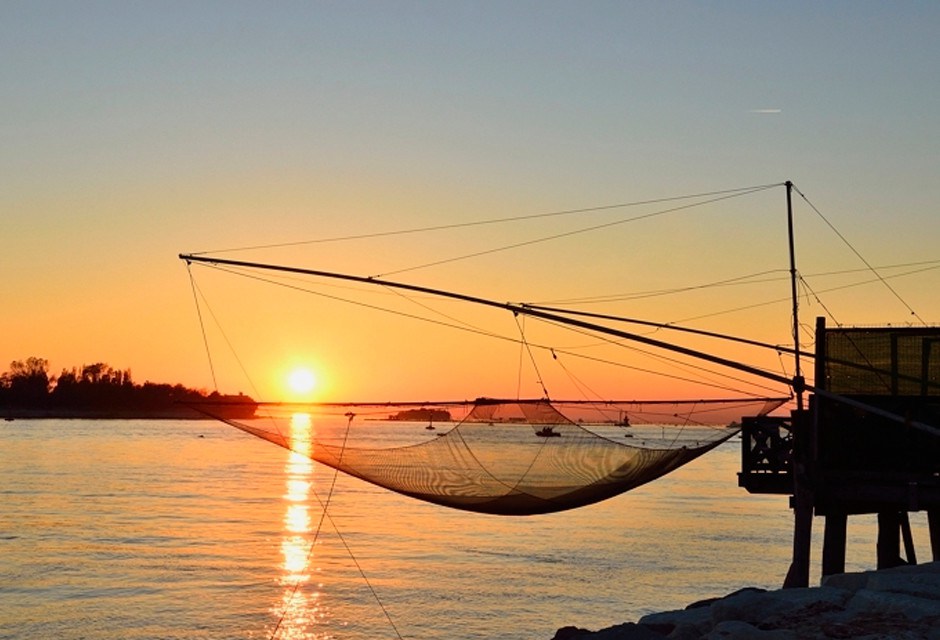 Landed! Let's put our helmets on, turn on the lights of our bikes and off to the oldest Jewish cemetery in Venice. Afterwards, we grab our bikes and cycle to the small Malamocco enjoying the breathtaking lagoon in the first hours of the warm afternoon.

Do you know what the first Venetians built against the flood ("acqua granda" or "acqua alta")? The answer is Murazzi, which are part of our tour along with many other interesting spots, such as the anglers' houses, the Film Palace, the liberty Hotel Excelsior and many other spots.
Let's end this exciting day with a "cicchetto" or a "spritz"! We are waiting for you!
Venice Lido Afternoon Ride
PRICE

€ 39,00

(vat included)
Duration: approx. 4 hours
Distance: approx. 16 km
When: at 1.45pm (tue / thur / fri / sat / sun)

What's INCLUDED

:

Tour leader ITA/ENG, Bicycle, Helmet, Bottle of water 0.5L

What's EXCLUDED: the round trip Tronchetto - Lido ferry-boat ticket for person and bike
Language: ITALIAN / ENGLISH
Good to know:
- Check-in is 15 minutes prior to the booked tour start time.
- Wear comfy clothes and training shoes
- tour with minimum of 2 people up to a maximum of 10;
- tour suitable for children aged 8 and up;
- you can reach Tronchetto Islandis - on foot (15 minutes from Piazzale Roma); - on water-bus "vaporetto" (line 2); - from the mainland by car (large parking availability, guarded and paid parking).