01

SAVE UP TO 30%


02

FORGET THE QUEUE!


03

BUY YOUR CITY PASS IMMEDIATELY

You are here
AVANSPETTACOLO - DINNER SHOW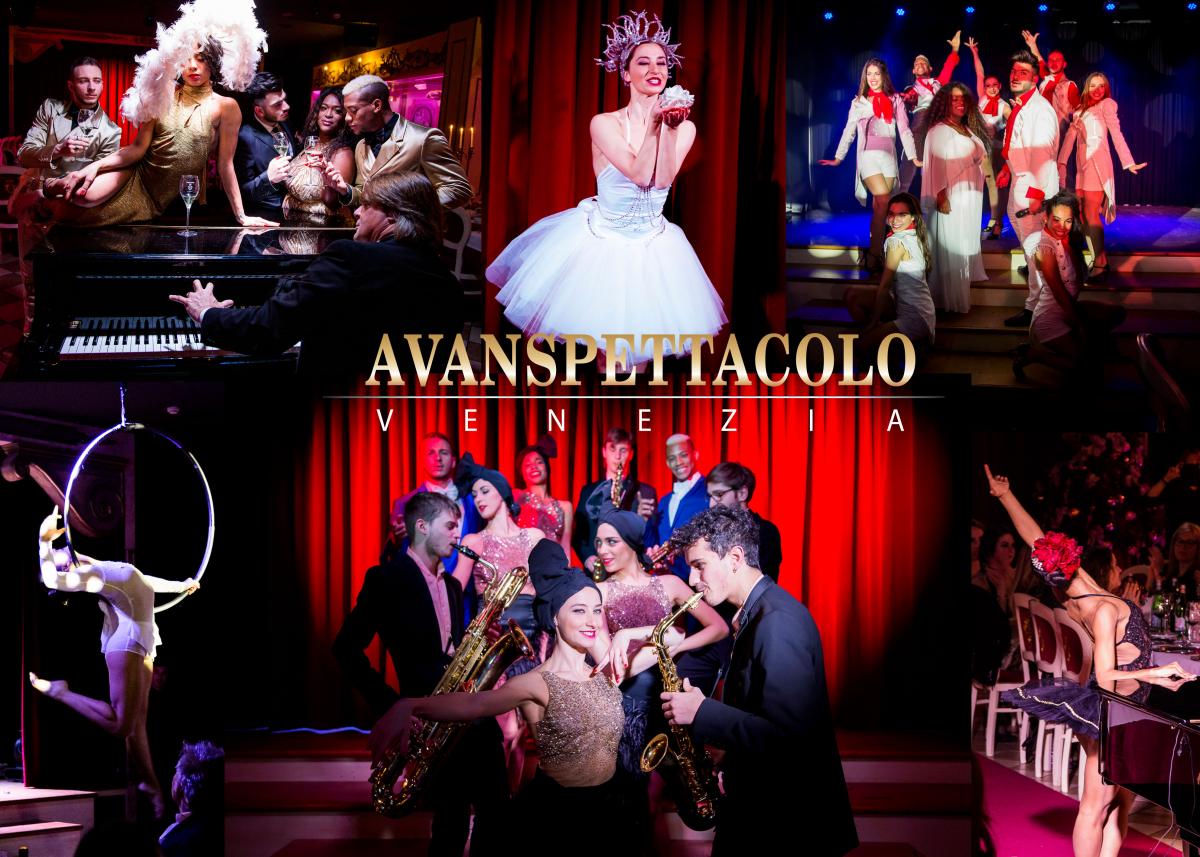 DINNER SHOW
Avanspettacolo Venezia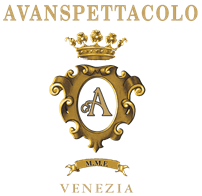 THE FIRST EXCLUSIVE THEATRE RESTAURANT IN ITALY
Information
Avanspettacolo Venezia
Via della Fisica - 30176 (Venezia)
ufficio@avanspettacolovenezia.it
AVANSPETTACOLO VENEZIA

GRAN GALA' DI CAPODANNO


[ 31st December 2018 from 7.30 pm ]



AVANSPETTACOLO - DINNER SHOW


[every Friday and Saturday evening]



NEW YEAR'S EVE GALA
The most exclusive New Year Party In Venice
[ 31st December 2018 from 7.30 pm ]
€ 195,00 per person BUY NOW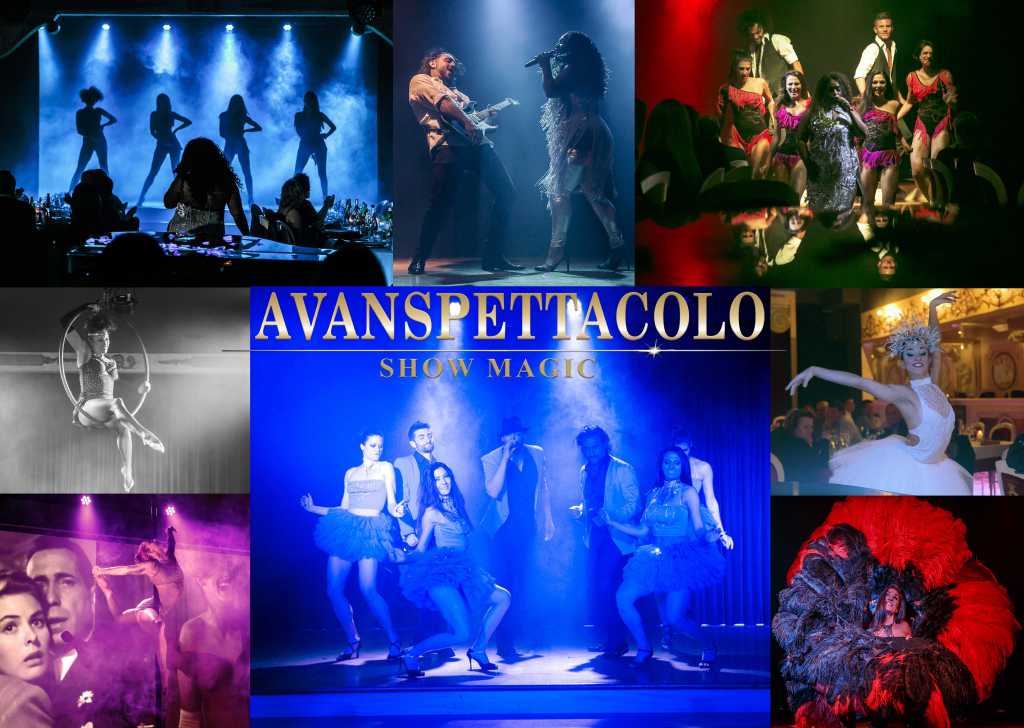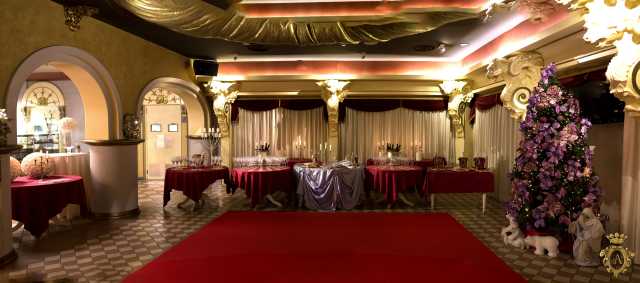 Celebrate the new year in the midst of venetian art and historical masterpieces with an unforgettable Dinner Show evening by Avanspettacolo!
Enjoy our New Year's Eve Party admiring amazing performances of international artists inside the most eccentric Dinner Hall in Venice, tasting a delicious and refined Seafood Menu and sipping selected wines from the best italian cellars while waiting for the midnight stroke.
Feast on the midnight toast in an exploit of flavours and live artistic entertainment!
From 7:30 pm to 8:30 pm take part in the Welcome Cocktail in the Foyer, accompanied by the classical notes played by our master pianist.
From 8:30 pm onwards taste the Gala Dinner and admire the Grand Show Magic inside the Theatre Hall.
Get enchanted by the performances of professional international artists, singers, dancers, musicians and acrobats in a 3 hours long show
suitable for all ages.
Following the midnight toast, After Show with live music and dances all night long!

Welcome Cocktail + Seafood Menu Gala Dinner
+ Grand Show Magic + After Show

€ 195,00 per person

.
The Gala Dinner includes starter, first course, second course,
dessert, coffee, water, ½ bottle of wine
and sparkling wine for the midnight toast.

DINNER SHOW AVANSPETTACOLO

PRICE

€ 195,00 per person

When: on Monday 31st December 2018
Schedule: From 7.30 pm Welcome Cocktail - Gala Dinner starts at 8.30 pm
Where: Avanspettacolo Venezia Via della Fisica - 30176 (Venice)
THE SHOW
[every Friday and Saturday evening]
€ 80,00 FULL Adult / € 40,00 REDUCED Children BUY NOW
Only 10 minutes away from the magnificent city of Venice, in an equally unique and magical location, Avanspettacolo presents the first Italian Dinner Show, a mesmerising experience introduced for the first time in Italy by Avanspettacolo.
The Dinner Show starts at 8 p.m. with a Welcome Cocktail in the Foyer, and from 9 p.m. on the Gala Dinner and Show Magic performances take place in the Theatre Hall.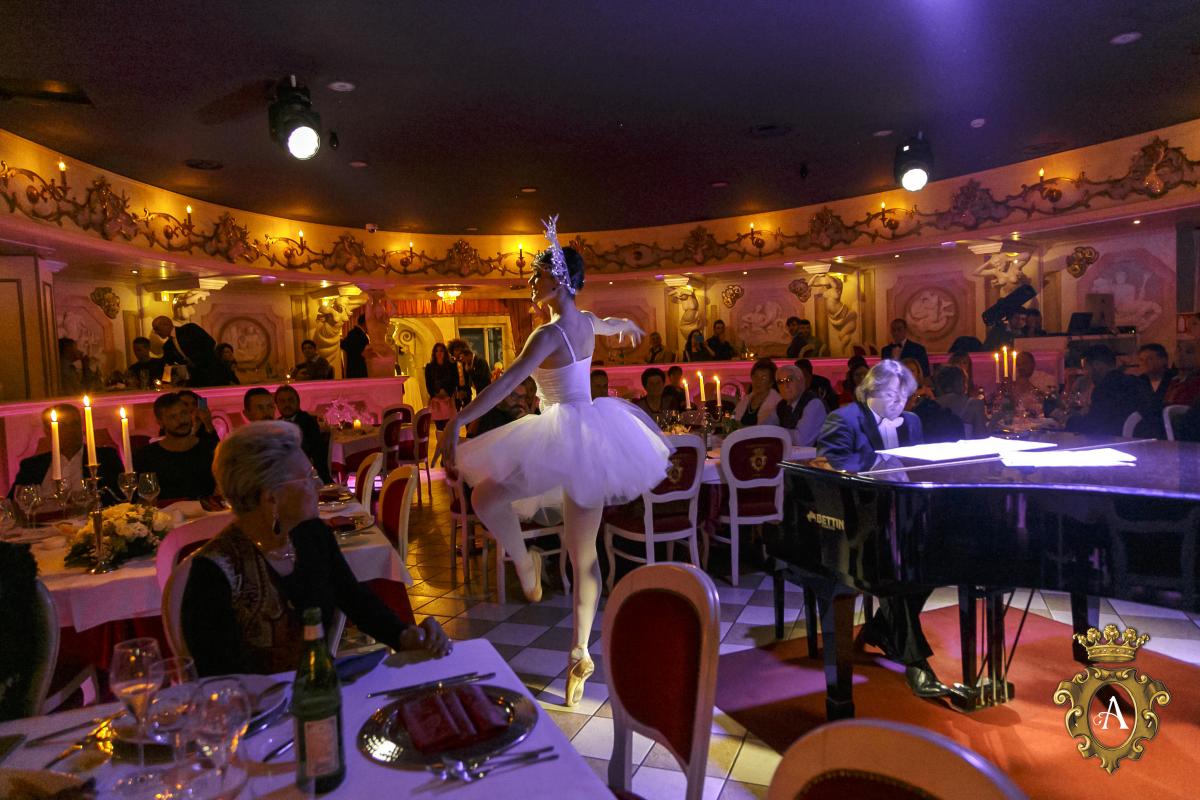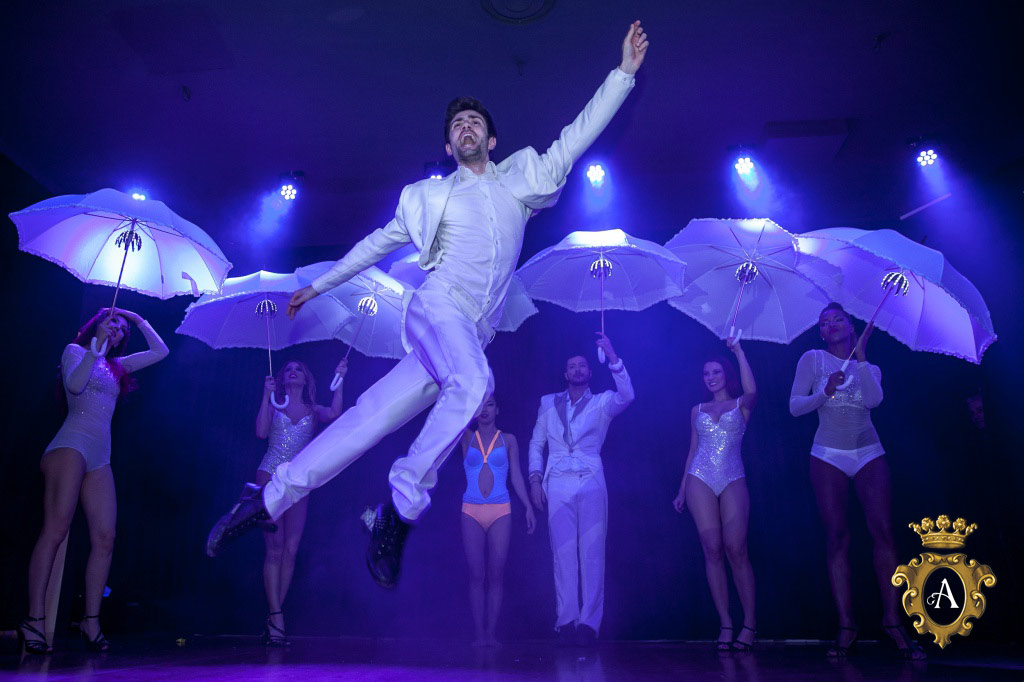 The Welcome Cocktail greets the guests with drinks and delicious Venetian traditional titbits, all of this accompanied by the tender classical notes playes by our master pianist.
The Avanspettacolo chef proposes three refined fixed menus for the Gala Dinner: a Landfare Menu, a Seafood Menu and a Vegetarian Menu.
All menus include series of starters, first course, second course, dessert, coffee, water and wine.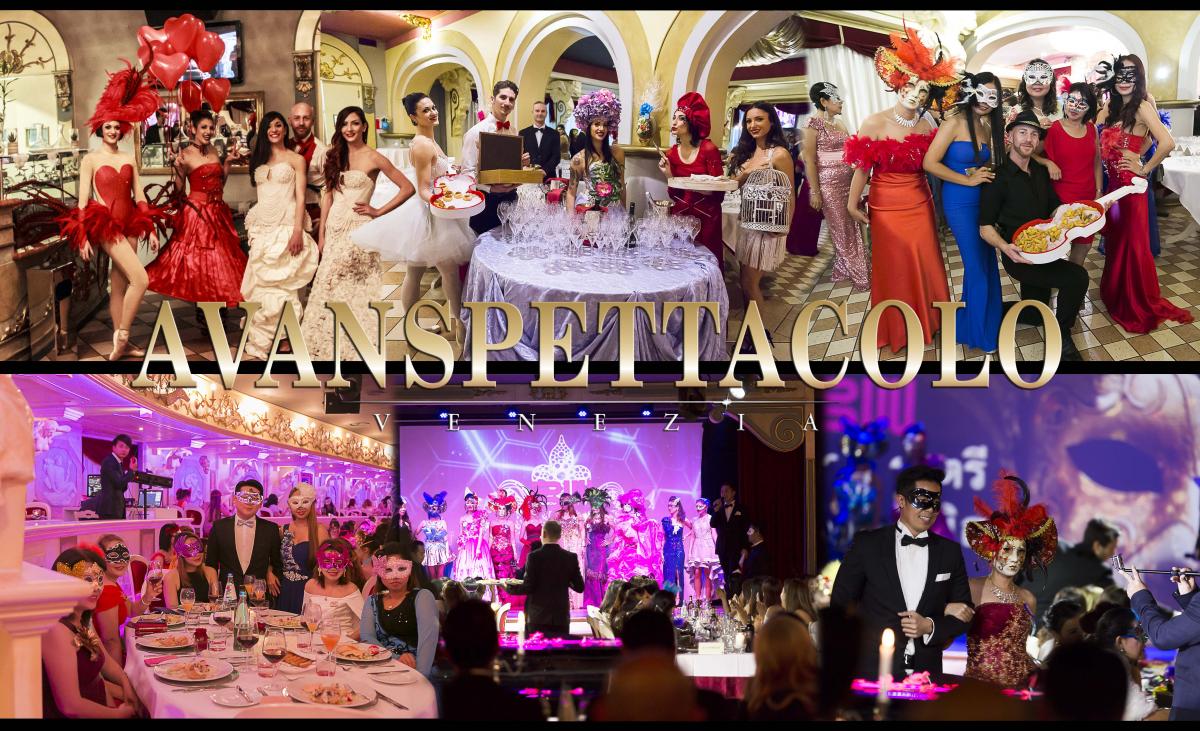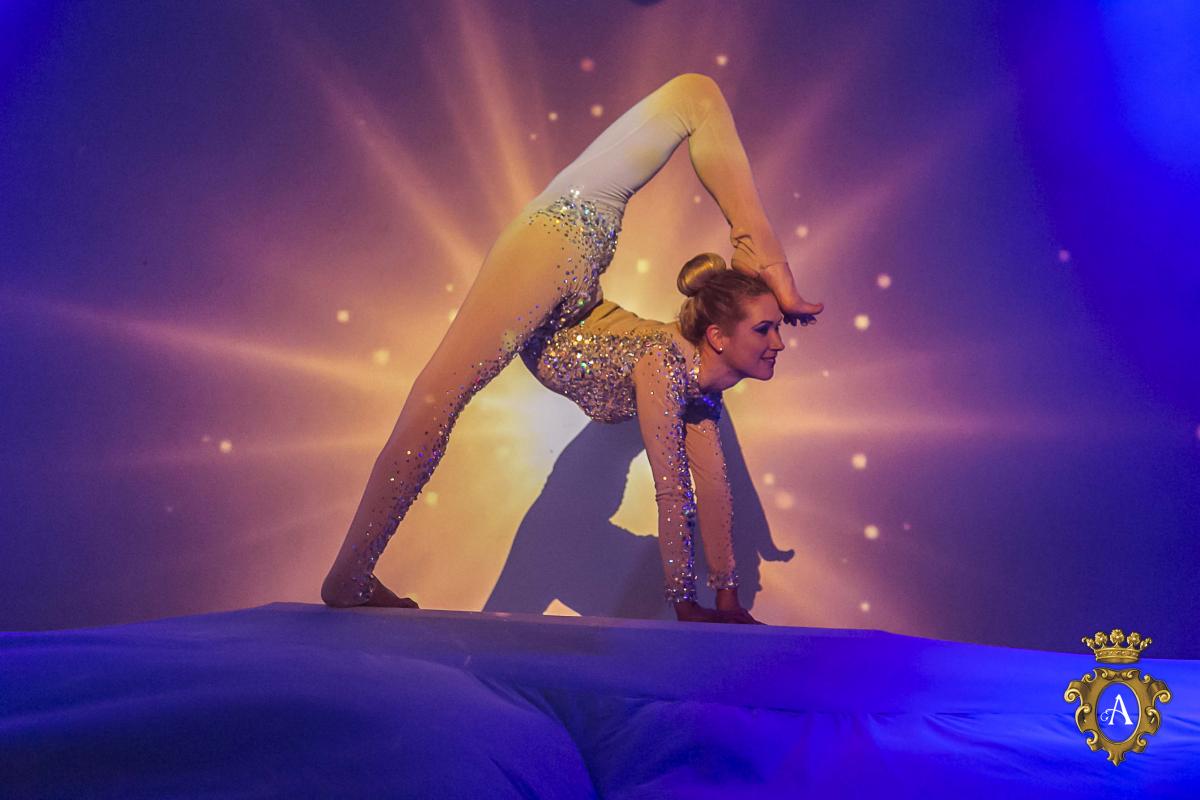 The international variety Show Magic lasts two and a half hours and is performed while the guests dine: an international artistic crew including a showman, a female singer, a master pianist, an acrobat and contorsionist performer and the dancing crew, please our guests with their amazing acts in a Cabaret "old – fashioned" style, tastefully choreographed and suitable to all ages.
In the After Show our showman continues to entertain the guests with a cheerful dancing repertoire.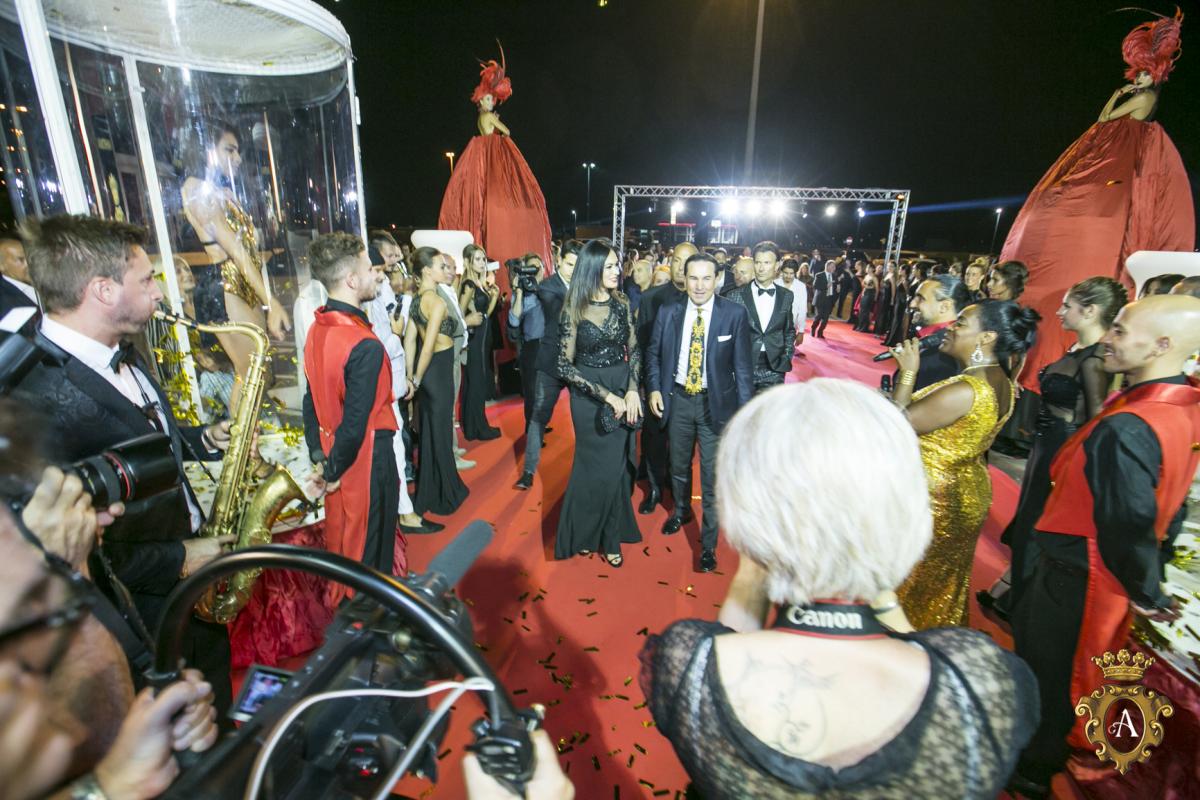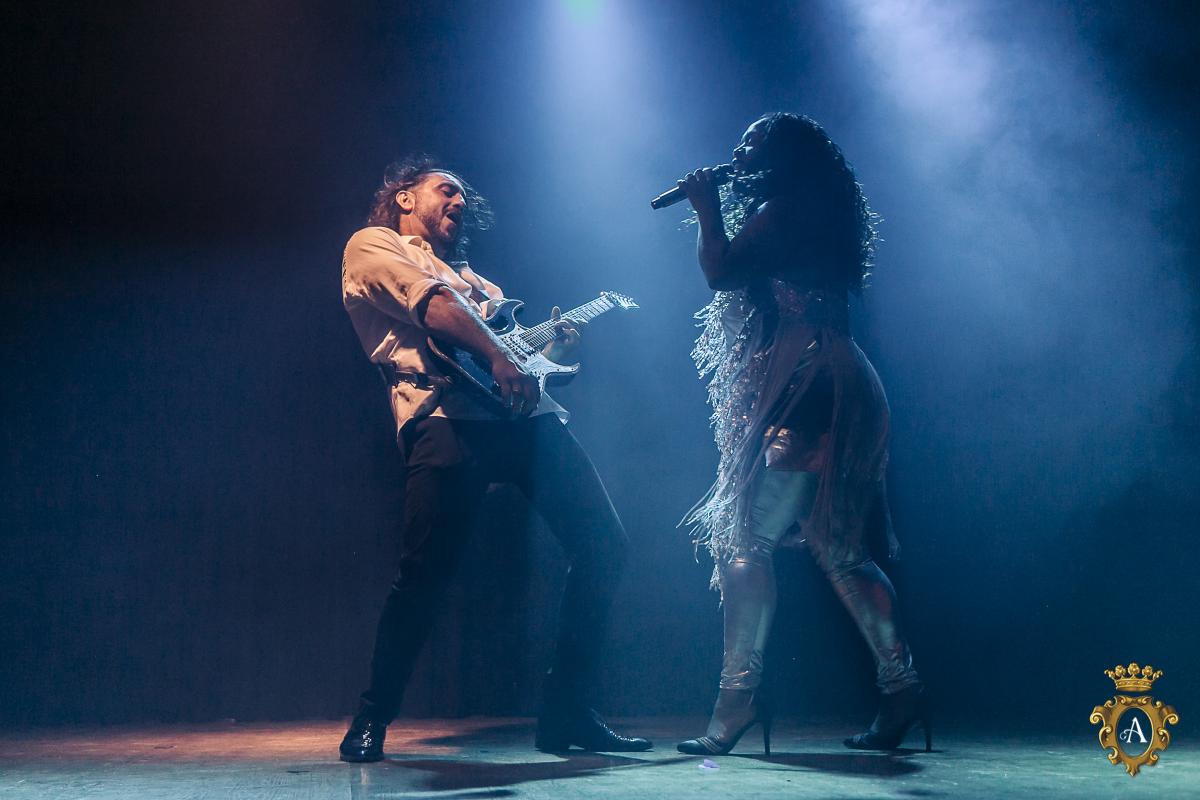 The mesmerising Grand Show Magic and the Theatre Hall,
a magnificent view embellished with antique statues,
fine drapery and majestic chandeliers,
make Avanspettacolo
the first Dinner Show
in Italy.
DINNER SHOW AVANSPETTACOLO
PRICE

The proposal includes the Welcome Cocktail, the Gala Dinner with a Landfare Menu (including series of starters, first course, second course, dessert, water and wine) and the Grand Show Magic.

€ 80,00 FULL Adult

€ 40,00 REDUCED Children

[0 - 11 years old]

When: every Friday and Saturday
Schedule: From 8.00 pm Welcome Cocktail - Gala Dinner starts at 9.00 pm
Where: Avanspettacolo Venezia Via della Fisica - 30176 (Venice)
Avanspettacolo Venezia , Via della Fisica - 30176 (Venice)