01

SAVE UP TO 30%


02

FORGET THE QUEUE!


03

BUY YOUR CITY PASS IMMEDIATELY

You are here
Venetian lifestyle
Venetian lifestyle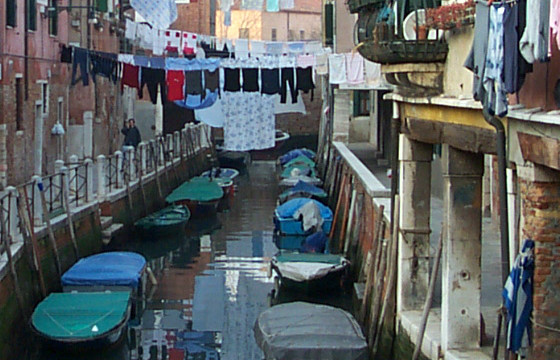 Without doubt, Venice today is one of the most liveable cities in the world - thanks to its uniquely "slow" lifestyle. Venetians move about, almost always on foot, and when necessary, they take the ferry or vaporetto. Venice is a world apart, where distances are shorter, everything is closer and people-friendly.
Arrigo Cipriani, a local, iconic personality says:
"Venice is like walking about a big house. Strolling around the streets and alleys is like walking through the corridors. You can always meet someone you know; you always feel 'at home' and protected".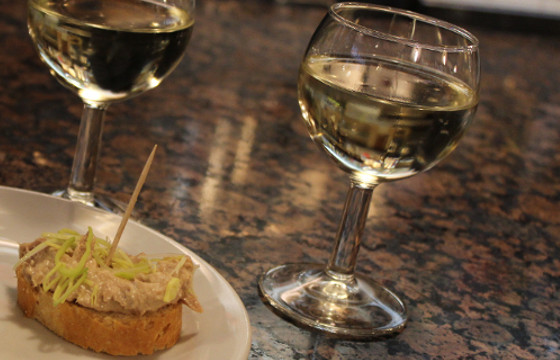 And can you disagree with that? The bacaro or small bar where you go to drink an ombra - i.e. a glass of wine and eat cicheti - snacks, small servings of seafood, cold meats, and vegetables – has become a social gathering spot and a hangout for meeting friends.
You can still do your grocery shopping in little shops (i.e. "botteghe") like once upon a time: e.g. not far from the Biennale gardens, you can still find the milkmen; while in the Dorsoduro area, you can still buy fresh fruit and vegetables in a floating market which has become a real town symbol.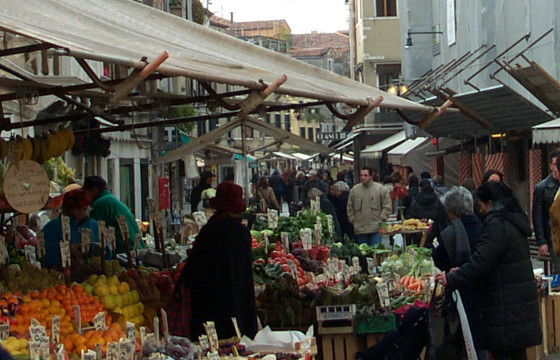 On Saturdays, the local people go to the Rialto market to buy fish, which they use in traditional recipes like fried sardines "in saor" - a dressing made with onions, vinegar, raisins and pine nuts; shrimp "alla busara" - cooked in a tomato,onion and garlic gravy; cuttlefish cooked in their ink, with white wine, garlic, and parsley added.
They can also buy flowers, fruit and vegetables, without ever losing the opportunity of going to a bar and drinking a spritz: it's always time for an aperitif in Venice – prepared the usual way with Aperol or Campari, white wine and an olive.
Sunday outings are a "must" - either by boat or waterbus to reach one of the lagoon islands: you can relax with a bike ride to the Lido or have a picnic on the islands of Certosa or Mazzorbo. And don't forget the island of Sant'Erasmo, better known as the vegetable garden of Venice, where such delights like tender young artichokes, and the white peaches - a basic ingredient for the famous "Bellini" cocktail – come from.