01

SAVE UP TO 28%


02

FORGET THE QUEUE!


03

BUY YOUR CITY PASS IMMEDIATELY

You are here
cafoscaritour
English


UNIVERSITA' CA' FOSCARI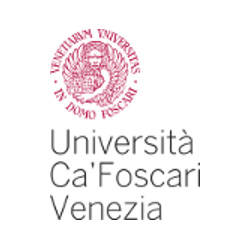 CA' FOSCARI TOUR
Information
Università Ca' Foscari
Dorsoduro 3246
30123 Venice
cafoscaritour@unive.it
CA' FOSCARI TOURS

TOUR
CA' FOSCARI & CA' DOLFIN



calendar



TOUR
CA' FOSCARI



calendar



TOUR
DRAGON BOAT



calendar



TOUR CA' FOSCARI & CA' DOLFIN
A special guided tour of the most beautiful rooms of Ca'Foscari and Ca' Dolfin: the Aula Baratto, designed by architect Carlo Scarpa and the Great Hall Silvio Trentin, decorated with XVIII century frescos.
Exceptional views and temporary exhibitions by the Historical Archive of the University enrich the tour.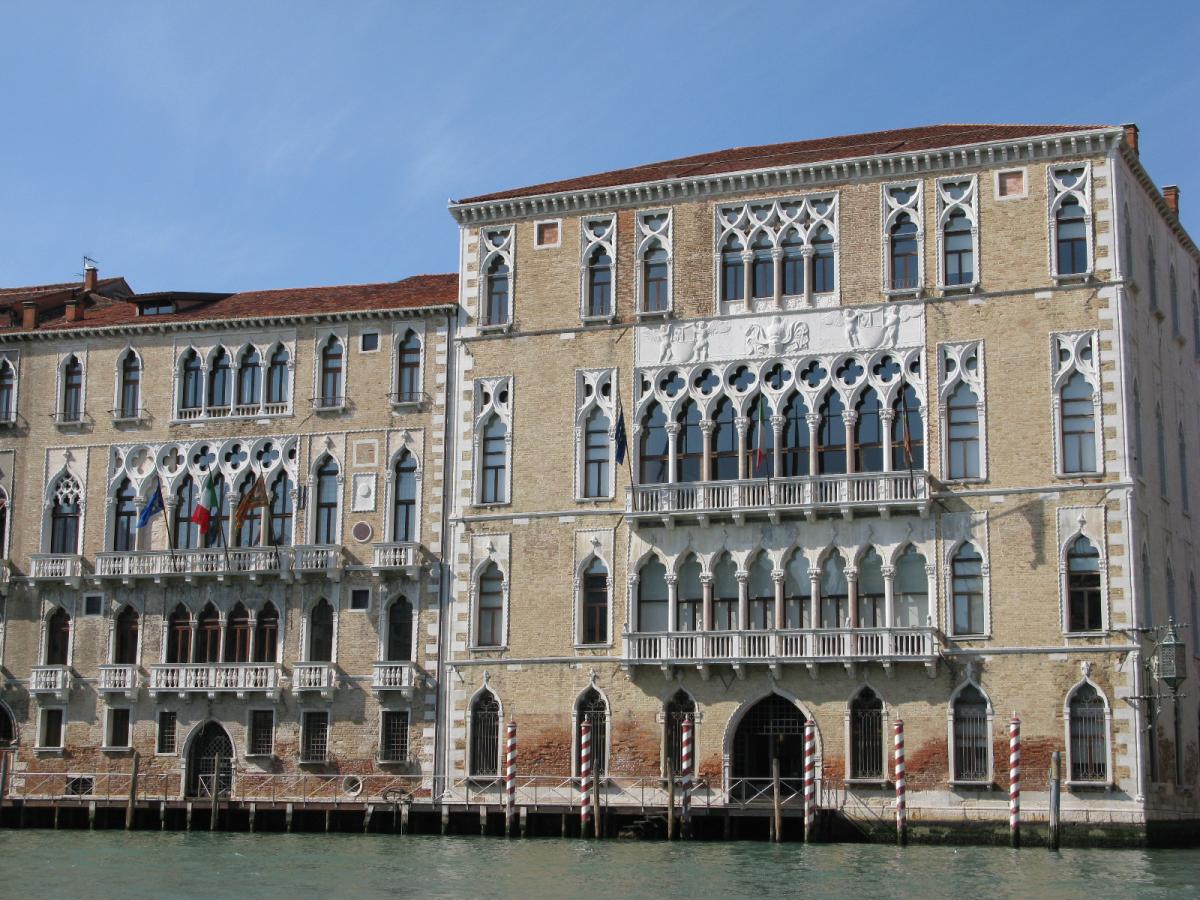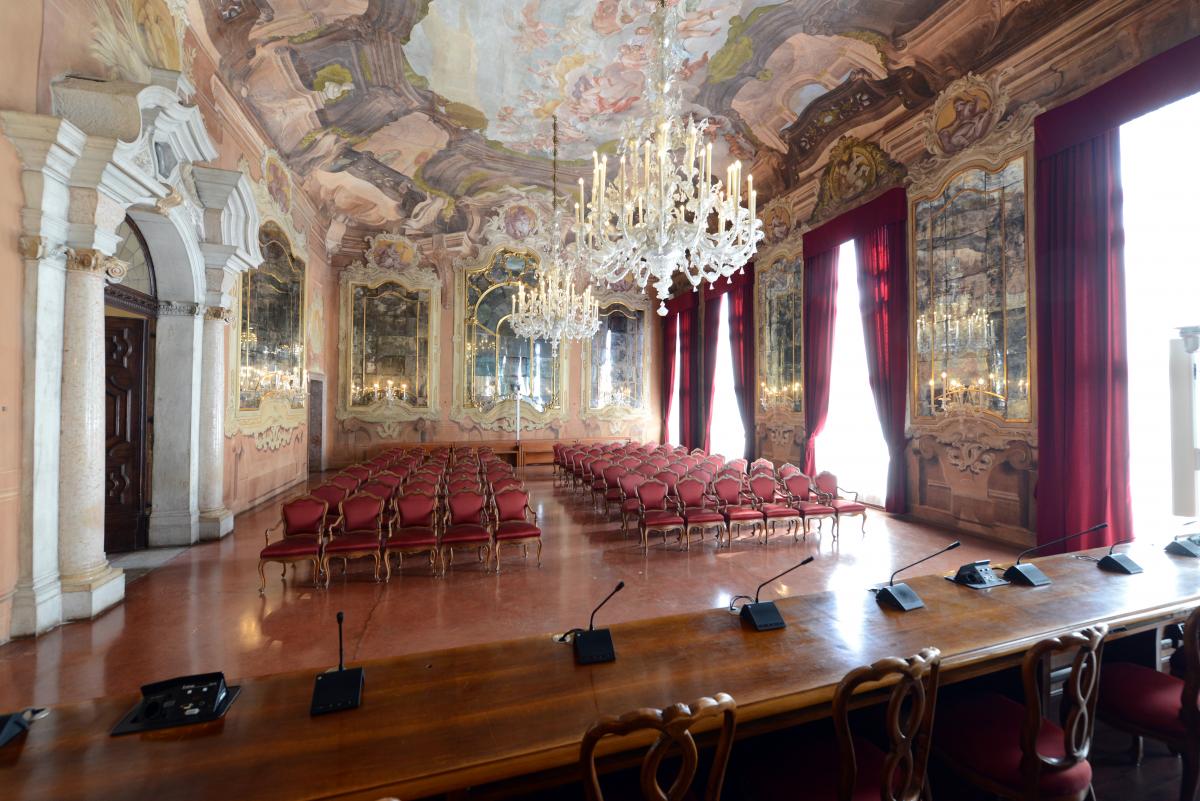 TOUR CA' FOSCARI & CA' DOLFIN
PRICE

€ 7,00

Full /

€ 6,00

Reduced

Durata: about 75 minutes

What is included

:

75 minutes guided tour at Ca' Foscari and Ca' Dolfin

Languages: ENGLISH / ITALIAN
Meeting point: Please arrive at the Ca' Foscari Tour reception desk (on the ground floor of Ca' Foscari)
Good to know:
- Check-in is 15 minutes prior to the booked tour start time
- Please arrive at the desk of Ca' Foscari Tour (at ground floor of Ca' Foscari) 15 minutes before the visit with the voucher - the purchase confirmation with your PNR code
- The itinerary may be subjected to variations, depending on institutional events
CHECK AVAILABILITY ON THE TIMETABLE —►
HIGHLIGHTS:
11th / 12th / 13th September 2017: The Venice Glass Week special tour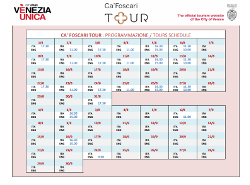 TOUR CA' FOSCARI
A one hour tour through the most representative locations of Ca' Foscari, the historical seat of the University overlooking the Grand Canal, with a focus on the projects of the Venetian architect Carlo Scarpa.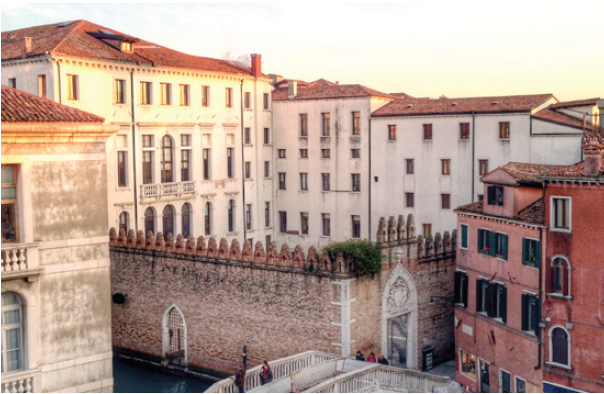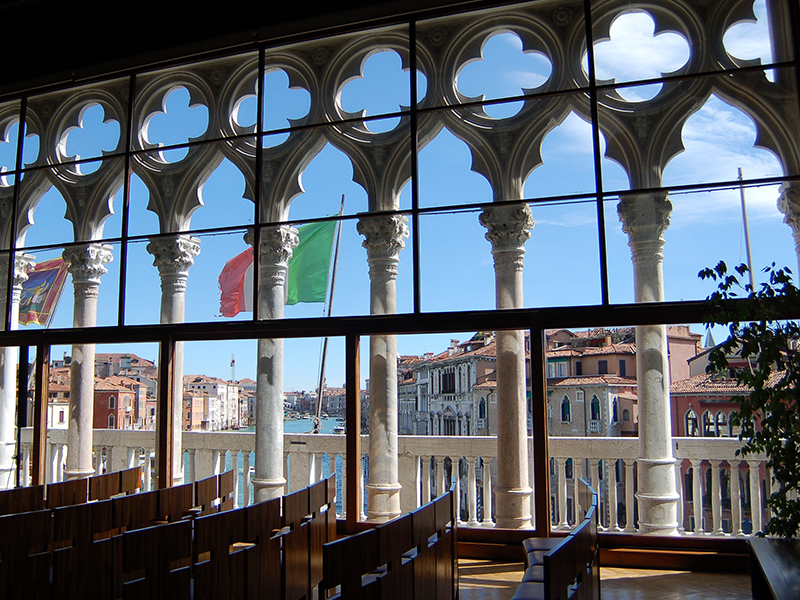 TOUR CA' FOSCARI
PRICE

€ 6,00

Full /

€ 5,00

Reduced

Durata: about 60 minutes

What is included

:

60

minutes guided tour at Ca' Foscari

Languages: ENGLISH / ITALIAN
Meeting point: Please arrive at the Ca' Foscari Tour reception desk (on the ground floor of Ca' Foscari)
Good to know:
- Check-in is 15 minutes prior to the booked tour start time
- Please arrive at the desk of Ca' Foscari Tour (at ground floor of Ca' Foscari) 15 minutes before the visit with the voucher - the purchase confirmation with your PNR code
- The itinerary may be subjected to variations, depending on institutional events
CHECK AVAILABILITY ON THE TIMETABLE —►
HIGHLIGHTS:

3rd September 2017: Regata Storica special Tour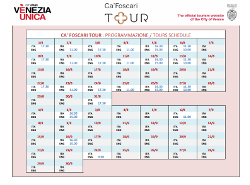 More info Ca' Foscari Tour